A-Kruunu involved in an international housing video project
A-Kruunu participates in the international Building Communities film series, which explores the innovations, solutions and implementation of affordable housing across Europe.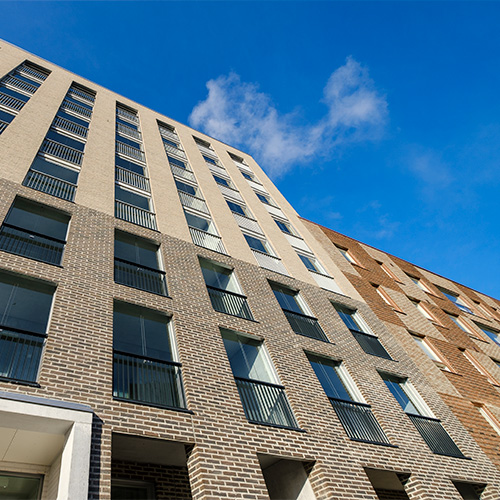 The Building Communities series consists of 24 thought provoking documentarystyle films of different styles lasting a few minutes each. A common subject in all the films is affordable housing which takes sustainability into account from a social, environmental and economic point of view.

The series is part of the activities of the Housing Europe housing organisation and will be put together in commercial cooperation with BBC Story Works Commercial Productions. TVT Asunnot Oy is also participating in the series from Finland.

A-Kruunu to present its development project

A-Kruunu's film shows a visit the Mansio family's home in Helsinki. They family lives in an apartment building on Fregatti Dygdenin kuja, where the Urban Families with Children development project was carried out. The aim of the project was to create new planning solutions for urban housing for families with children.

The film includes interviews with the main designer of the project, architect Vesa Humalisto as well as Johanna Lilius, who studied the housing practices, wishes and needs of small families from Aalto University for the purpose of the project in question.
"The design solutions created by the Urban Families with Children development project have also been used at our other sites. The project is well suited to this type of series, which aims to generate ideas from the viewpoint of the economy, the environment and also the social perspective. Promoting housing innovations is also one of the basic starting points for A-Kruunu's operations," says Jari Mäkimattila, Managing Director of A-Kruunu Ltd.
A-Kruunu's film can be viewed on A-Kruunus's YouTube channel.

Film series to be shown throughout the autumn

During the autumn, the Building Communities series will be widely visible across Europe, including on the websites and social media channels of participants in the series, Housing Europe, and BBC Story Works.

Housing Europe is a European non-profit housing organisation with housing providers in 25 countries. The series is being put together by BBC Story Works, the commercial content department of BBC Global News.

More information:
Managing Director Jari Mäkimattila, jari.makimattila@a-kruunu.fi, tel. +358 40 755 3924
A-Kruunu is a special assignment company of the state, an efficient and responsible producer and owner of affordable rental housing. The company's objective is to build apartments appreciated and valued by their residents, and to increase annual production gradually to 800 apartments. The company's task is also to promote wood construction, housing innovations, the circular economy and a low-carbon approach.