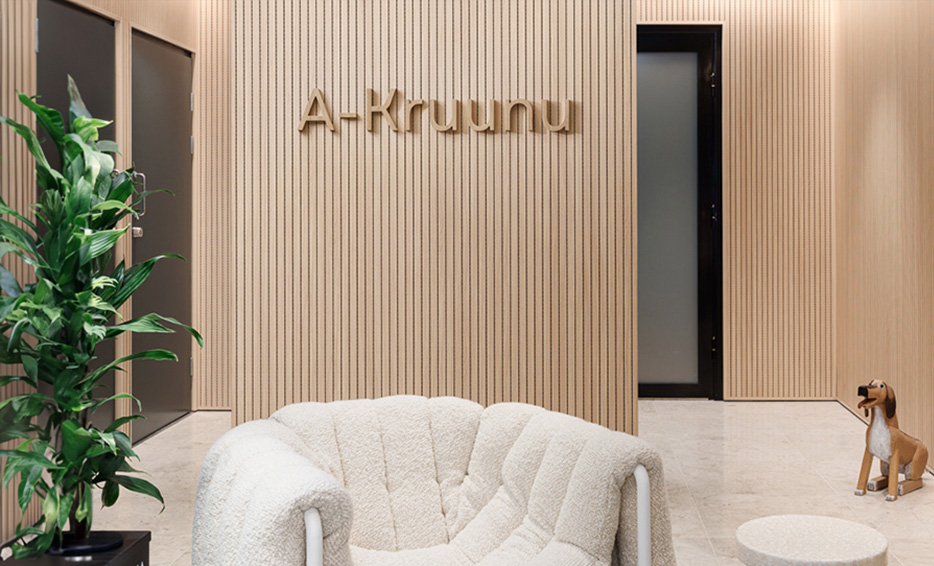 Vacancies
Jobs at A‑Kruunu
A-Kruunu provides interesting and demanding employment opportunities in a vibrant and societally significant operating environment.
A-Kruunu is a special assignment company owned by the State. It builds approximately 500 pleasant and affordable rental apartments annually. A-Kruunu owns and rents out the apartments in the Capital Region, the surrounding municipalities and other major urban areas. The company's mission is also to promote wood construction, housing innovations, the circular economy and a low-carbon approach. We employ approximately thirty real estate professionals in a pleasant working environment in Pasila, Helsinki.
At A-Kruunu, employees get to perform interesting and challenging tasks in an interesting and socially relevant environment. We invest in the well-being of our staff and provide competitive benefits. Our goal is to grow up to a point where the annual number of housing starts reaches 800 in the Helsinki region and in other major urban areas.
In addition to construction, we are involved in several housing-related research and development projects. These include innovations in wood construction and new housing solutions for urban families with children, along with new concepts related to group tenancy and the development of a communal service quarter.
According to a personnel survey conducted in autumn 2022, "A-Kruunu's special assignments are considered socially significant, and one in four A-Kruunu employees believes that special assignments make A-Kruunu an attractive workplace".
Job Vacancies
At this moment, we do not have any job vacancies.